Direct Air are Champion distributors
Member News
On Monday 25th February, Direct Air hosted the Champion Tour at our Coventry premises as we are proud to announce we are now Champion distributors.
As a multi-brand distributor, our focus is on delivering the correct solution to our customers without manufacturer bias. Therefore, the decision to work alongside the Champion brand was based on the affordable, high-quality solution it offers.
Champion offers a wide range of compressed air solutions including rotary screw, vane, dental compressors and breathing air.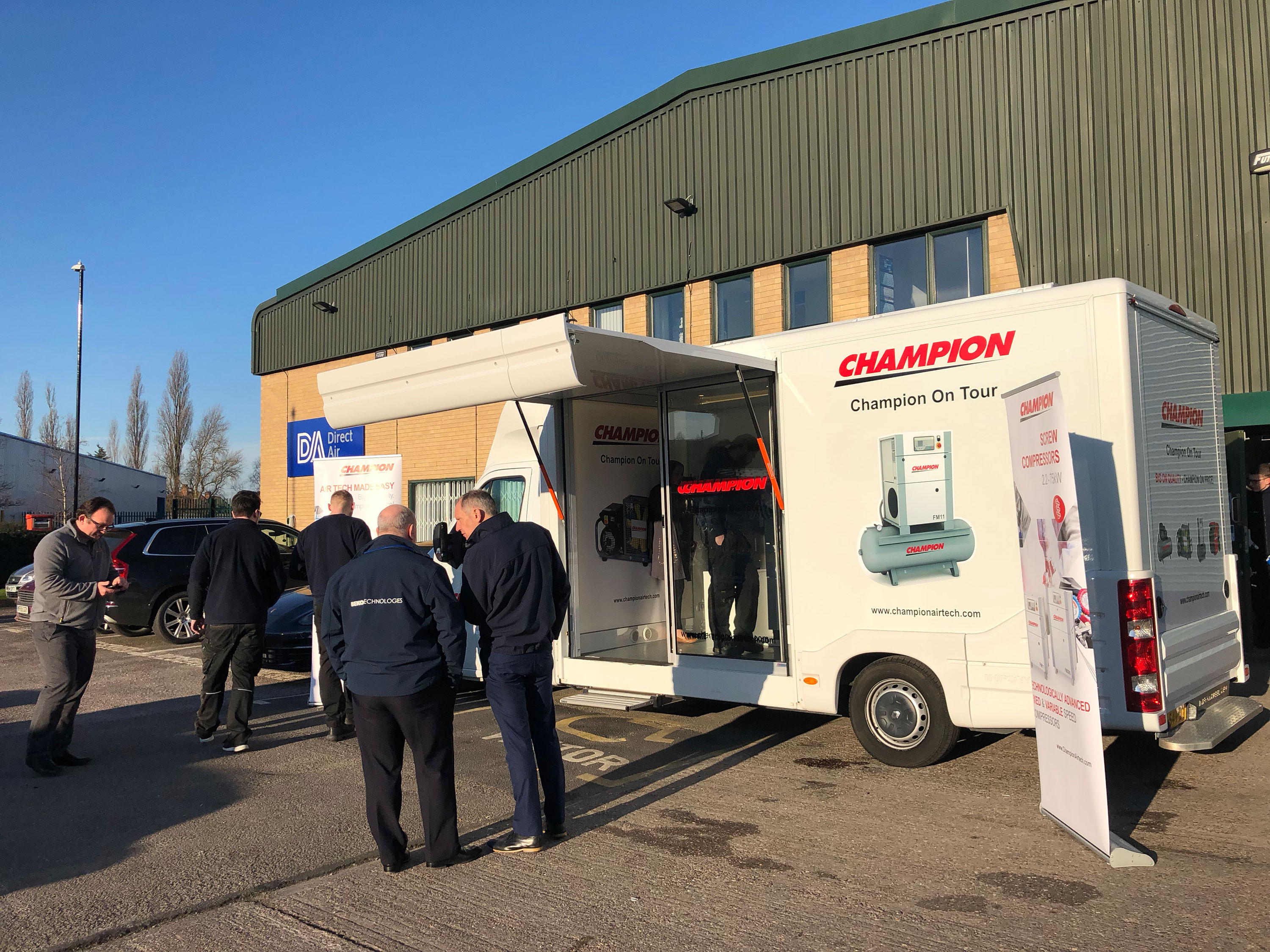 The singe stage rotary screw compressors range from 2.2 – 75kW, with modular design including receivers and dryers. There are 2-5-year extended warranties available. The screw range also has low energy consumption to meet new European Directives.
Both the fixed and variable speed solutions are perfect entry level compressors for small and medium sized businesses.
The benefits of investing in Champion products include:
Quality and functional products
High level of customer care
Competitive pricing
Local presence
Quick delivery
Cost effective functionality aimed at small to medium sized businesses
'We've always taken pride in working alongside high-quality compressor brands. By entering this partnership with Champion, we understand the compressed air excellence that comes with their products,' explains Allan Dolby, Managing Director.